We are Coral Friendly

WE RESPECT THE CORAL REEF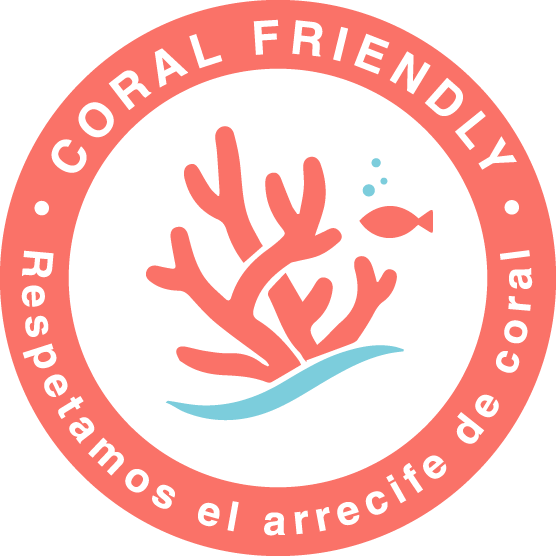 We respect the marine ecosystem and coral reef according to hawaii state law sb2571
The Great Barrier Reef is one of the planet's most precious ecosystems. It's the habitat of over 25% of marine species and also protects the coasts from sea waves and flooding. Over the last 30 years, up to 50 percent of the world's coral has been lost! Why?
Climate change increases the temperature of sea water and causes stress in coral, which expels the multi-coloured microscopic algae that feeds it, causing its bleaching. Therefore, it ends up dying of hunger.


The concentration of plastic on the seabed.


Different chemical active ingredients. In the case of sunscreens, the filters contained in oxybenzone and octinoxate are under suspicion of changing the immune system of coral, contributing to its bleaching.

How do we look after the coral reefs?
Babaria sunscreens RESPECT THE MARINE ECOSYSTEM AND CORAL REEF according to Hawaii State Law SB2571.From 1st January 2021, the State of Hawaii will ban the use of the UV filters oxybenzone (benzophenone-3) and octinoxate (ethylhexyl methoxycinnamate), filters under suspicion of speeding up coral bleaching.
At Babaria, we are very committed to the Hawaiian project. We are conscious of skin protection minimising its environmental impact on a global level. So much so, that long before the bill was passed in Hawaii to protect the coral reefs by banning the use of the sun filters oxybenzone and octinoxate, our sun lotions and creams no longer contained them.
At Babaria, we decided to remove them from our extensive range of sun lotions and facial sun creams, in view of the threat that they pose to the survival of coral.
The biodegradability of our sun creams is something which worries and concerns us. In that sense, a year ago, we began an internal project to try to reduce the impact that our sun products may have on marine life in general, without forgetting that we must continue to protect people against solar radiation. Here is where Babaria's great challenge lies: achieving the balance between protection and sustainability.