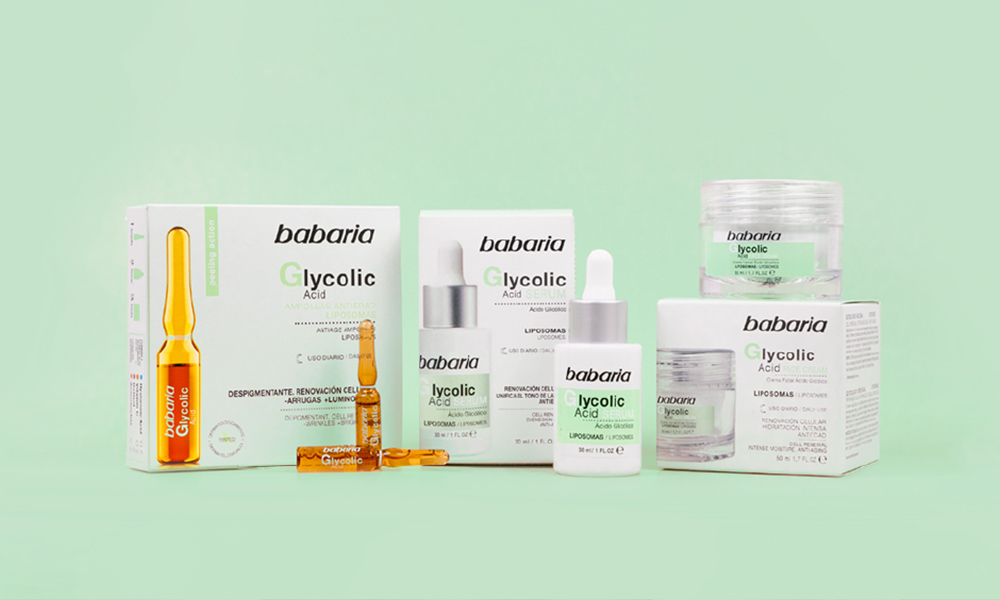 If you still don't know all the benefits of Glycolic Acid, read on!
Glycolic Acid is a type of acid derived from natural products such as grapes, apples, oranges and sugar cane. Its major strength lies in its low molecular weight, which aids and accelerates product absorption into the deeper skin layers. Encapsulating Glycolic Acid in Liposomes allows this active ingredient to be released gradually until completely absorbed. In other words, this treatment has long-term results.
Since we believe your skin deserves nothing but the best, we're introducing a new range of Glycolic Acid with Liposomes, featuring Ampoules, Serum and Face Cream. This new daily regenerating treatment provides radiance, an anti-aging effect and a peeling effect . It also stimulates cell renewal, boosts hydration and skin elasticity and prevents irritation. 
Discover the step-by-step Glycolic Acid routine
Step 1: Glycolic Acid Ampoules
Deeply renews the skin and increases elasticity.
Step 2: Glycolic Acid Serum
Regenerates the skin and evens its tone. Furthermore, Bisabolol, Ginger extract, Sterols and Vitamin E soothe and prevent skin irritation.
Step 3: Glycolic Acid Face Cream
Strengthens the skin barrier and delivers moisture to the skin.
Also contains Bisabolol, Ginger, Sterols and Vitamin E extracts! 
Now you know all the properties of Glycolic Acid, it's time to try it for yourself!