Facial tips
How does wearing a mask affect your skin?
21 Mar, 22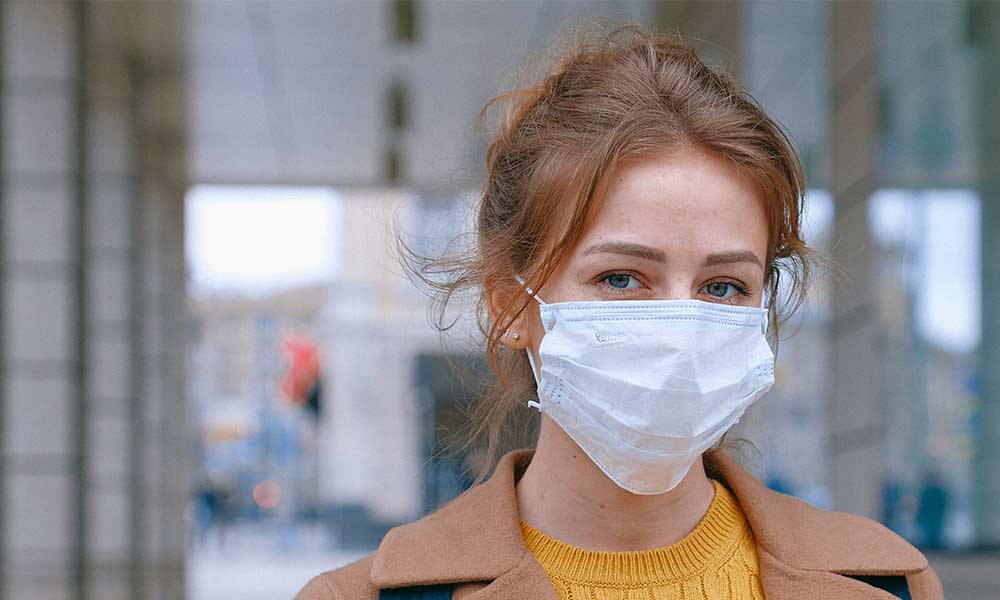 Wearing a mask in public spaces is now compulsory here in Spain. It's a measure that shouldn't be overlooked, as it's key in stopping the spread of the virus, together with social distancing. However, if you don't take the necessary measures, prolonged use of these masks can affect your skin.
Want to know how to prevent your skin from suffering? Read on, we'll tell you everything:
Conditions that may appear
Masks are external facial accessories which, after hours of use, can cause different conditions, as pointed out by leading dermatologists.
According to specialised sources, in addition to the rubbing or pressure that may be experienced by some, moisture in the area covered by the mask and reduced ventilation may lead to acne, rosacea or seborrhoeic dermatitis, especially in people with more sensitive skin.
In other, albeit isolated cases, experts warn of possible localised sores or even irritant contact dermatitis leading to inflammation and itching. If you feel this is happening to your skin, it's important you visit your doctor to treat it and prevent your skin from suffering.
Prevention: the basis of healthy skin
Fortunately, it's possible to wear a mask without it affecting your skin if you follow an appropriate beauty routine adapted to this new situation. And again, you mustn't forget that going out with this type of protection is of vital importance to keep protecting everyone else from the virus.
Here's four simple tips to help keep your skin healthy and cared for while wearing a mask:
1. Hydrate your skin with light moisturisers.
It's no secret that you should consider your skin type when choosing your daily moisturiser. In this case, it's just as important to choose a light cream with properties that promote skin regeneration against harmful external agents.
We recommend using Rosehip 24-hour Facial Moisturising Cream. Made with Rosehip Oil, not only does it increase skin hydration, it's also an excellent ingredient that stimulates skin regeneration.
2. Choose a good cleansing gel.
Facial cleansing is almost as important as washing your hands every time you come home. We recommend using a gentle cleansing gel that cares for your skin every day, keeping it free from impurities and bacteria.
But remember! It's advisable to remove any traces of cleansing gel by gently massaging your skin with warm water, and to choose a gel suitable for your skin type. We love Aloe Vera Facial Cleansing Gel, as its formula is suitable for all skin types, and it cleanses while hydrating and soothing the skin, thanks to its main ingredient, aloe vera.
3. Don't forget sunscreen.
Take special care! The part of your face covered by the mask may appear protected against the effects of the sun, but it's not the case. Be on guard and keep protecting your skin every day with a sunscreen that's suitable for your skin type.
Also, after many months without your skin being exposed to the sun, we recommend you choose a high-protection sun cream, such as our SPF50+ Facial Fluid for Sensitive Skin, which has a soothing active ingredient that will benefit your skin after wearing a mask.
By following the recommendations of dermatology experts and our tips above, you'll be able to care for yourself while taking care of others.