Facial tips
Protect your skin from spots produced by the sun
21 Mar, 22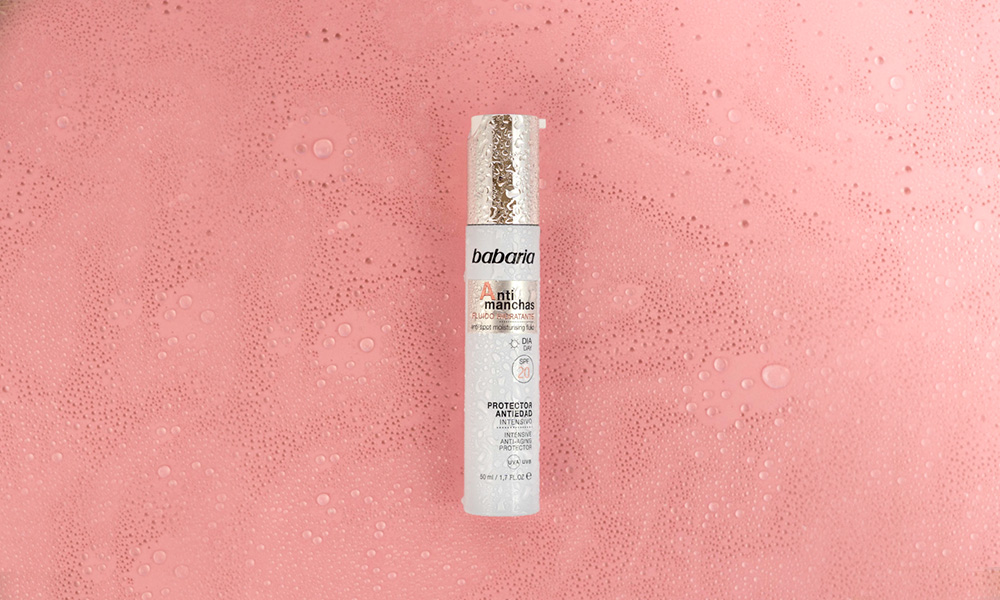 Although our skin does not understand the seasons when we talk about sun exposure, we are going through the months of the year in which we receive the most sun. It is at this time when skin burns or excessive tanning appear, leaving traces that we must attend to.
Today we come to talk about one of the consequences derived from receiving too much sun: spots on the skin. Here we tell you more about them and how to reverse them.
Why do these spots appear in summer
The time has come. You get up in the morning, you go straight to the mirror to check that all the hours you spent in the sun yesterday have paid off and that you have finally achieved that tan that favors you so much. But … wait! Where did those little spots come from? Will they ever disappear? Are they serious?
The first thing to treat skin blemishes is to understand why they appear. Do you remember that a few years ago you suffered a burn? Well, it has come back to you, but this time it has come back in the form of a stain and is called late darkening. And as you already know, the skin has a memory, and during all the years that you have been sunbathing without protection, (badly done, you have surely learned from it), your skin has absorbed more radiation than it should. This means that the number of melanosomes that produce more melanin in it has increased, allowing the appearance of spots.
But not everything is bad news since, as Adrián Alegre, dermatologist of the Pedro Jaén Group of Dermatology, states, "the skin spots that appear after summer are mainly due to the activation of melanocytes (cells that give pigment to the skin ) in reaction to solar ultraviolet radiation. These cells respond to radiation by generating more pigment (melanin) in an attempt to better protect us from the harmful effects of the sun" , something that shows us how intelligent nature is and how our body tries to protect us at all times.
However, if the spots on your skin persist and appear frequently during the rest of the year, we recommend that you visit your trusted dermatologist for more peace of mind and security.
How to get rid of sun spots
Now that you understand why these spots take place on your skin, you may wonder … Why do they appear now, if I have never had this problem? Very easy. 2020 has been a year in which you have spent more time at home than usual, something that has directly affected your skin, depriving it of the melanin production it needs every day and which provides it with natural protection from the sun.
Either way, the key to the solution lies, as always, in protection.
It is very important that you protect your skin during these hot and sunny months, but it is even more important that you take care of it the rest of the year. There are parts of our body that are always exposed to sunlight, even when we don't necessarily want it to. That is why our Rosehip Anti-Stain and Anti-Wrinkle Cream SPF50 + Face and Neckline is a perfect option to always carry with you. With a light texture and high protection, this solar fluid is created to be used in any area susceptible to staining, as it contains an active ingredient with whitening properties. In addition, it prevents the appearance of future unwanted stains after each moment of exposure and is waterproof, which makes it perfect for you to use even on those days at the beach or pool.
On the other hand, and as we have been warning, taking care of your skin in the sun is not a matter of two isolated months. It is important that if you are prone to blemishes, you take care of your skin with an effective treatment specifically indicated for this type of problem.
Natural aging of the skin and UV exposure induce abnormal accumulation of melanin, resulting in unwanted hyperpigmentation. That is why at Babaria we have a specific line to solve this problem: the Anti-stain line.
It has been created to help whiten, homogenize and lighten the skin by interfering with the formation of melanin. Let's see how each of the products that make it up works:
· Anti-Stain Moisturizing Fluid: This is an intensive daily protector with antioxidant and anti-pollution effect, developed with UVA and UVB filters to take care of your skin from sun exposure. A very effective remedy to combat blemishes and blemishes that may appear on your face, neck or décolleté.
· Smart Anti-Stain Serum: This powerful concentrate with lightening and multi-corrective action, attenuates sun spots thanks to its glycolic acid content, which eliminates the superficial layers of the skin and regulates pigmentation. Apply it every night and discover its excellent results.
· Anti-stain Eye Contour: A luminous look is a stain-free look, so apply it day and night and discover a way to provide elasticity and hydration to your skin. Of course, it includes a whitening active that unifies the skin tone, improving the spots that may exist in this area.
· Intensive Anti-Stain Cream: Before going to bed, do not miss the opportunity to apply it to your face, as this will achieve a double repairing effect on the skin and reducing wrinkles. In addition, its innovative whitening actives reduce those unwanted spots, homogenizing your skin tone.
Start taking care of yourself now and keep this habit the rest of the year to achieve visibly more uniform, illuminated and blemish-free skin.
1 Sancho, P. (27/08/2019). How to remove spots on the skin after the summer. Recovered from https://www.telva.com/belleza/2019/08/27/5d65108a02136e8e0e8b45f6.html [12/08/2020].