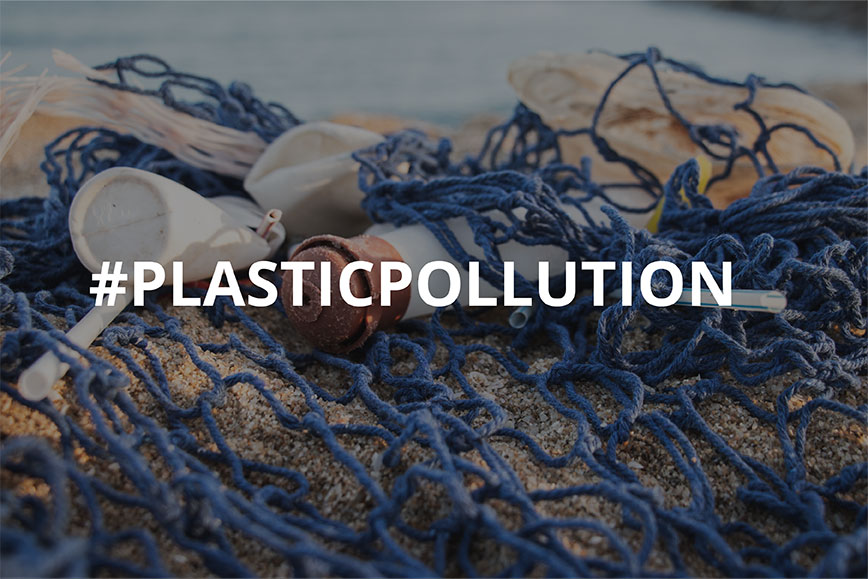 Bio Plastic Free
Nearly 75% of marine debris is made up of single-use products. 8 million tonnes of plastic waste ends up in the ocean each year: on our shores, that would mean 5,000kg per hour. Plastic has flooded our lives. Its growing production and use threaten to pollute every inch of the planet.
Source: SIXTH UN GEO REPORT.
Plastic objects take decades, even centuries to degrade.
Each year, more than one million birds and over 100,000 sea mammals die as a result of all the plastic in the ocean.
Source: GREENPEACE.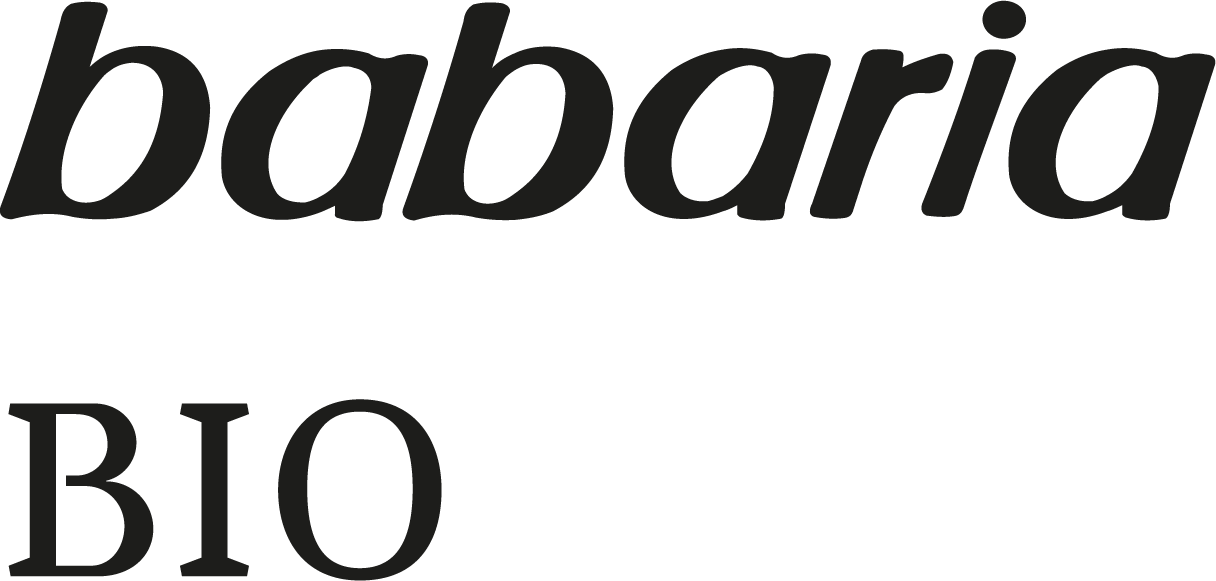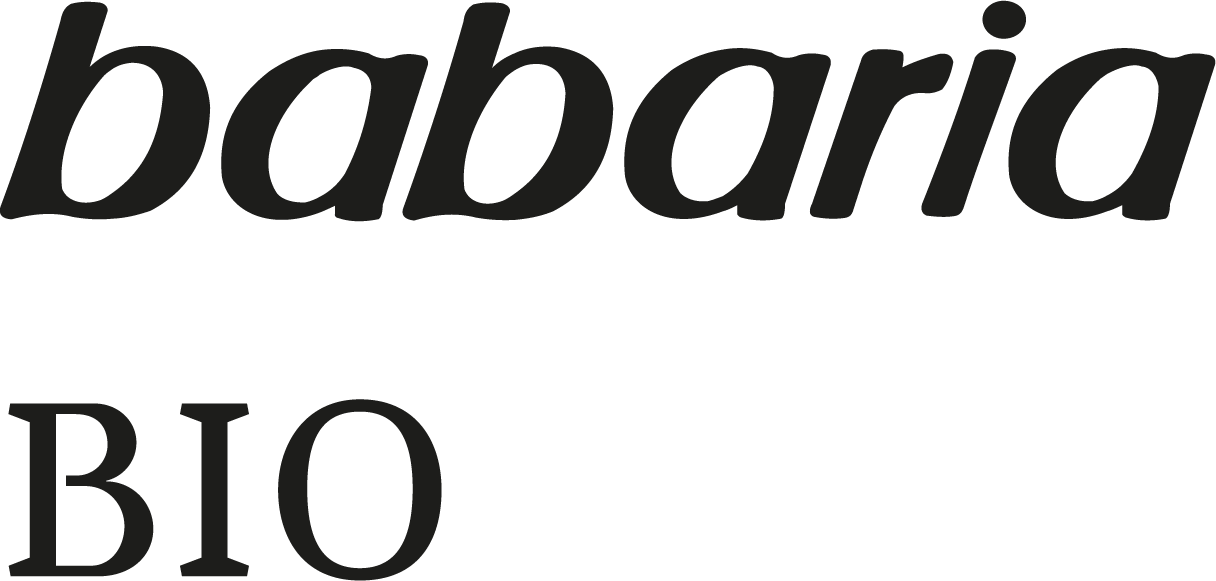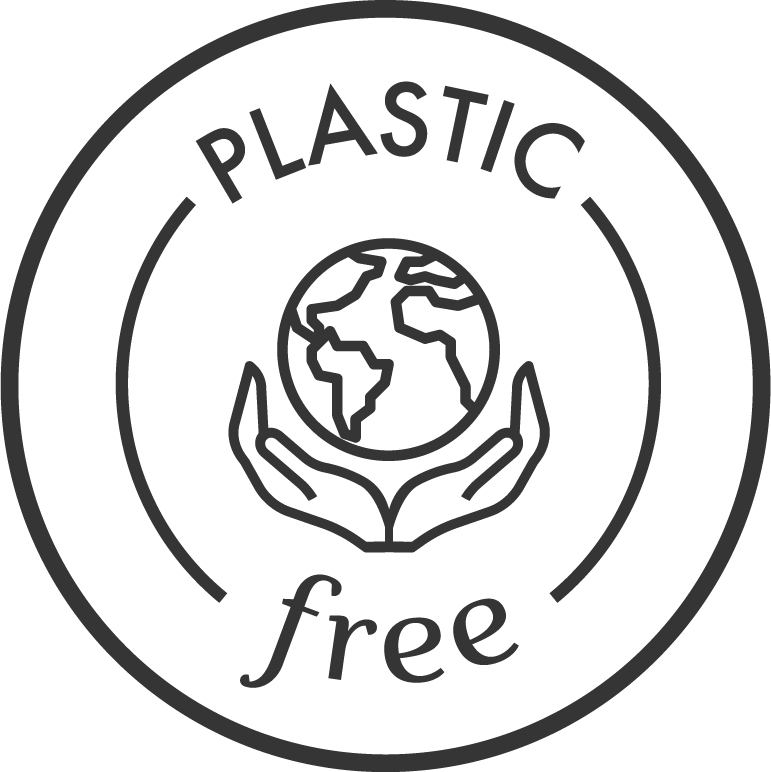 Babaria is a pioneering brand by developing a 100% Plastic-Free mass-market cosmetics line.
With the BIO Plastic-Free facial line, we are committed to a new cosmetics philosophy in the search for BEAUTY, CARE, HEALTH, WELL-BEING, HARMONY AND BALANCE, focussing on global sustainability and caring for the planet.
We have selected natural and botanical ingredients and fragrances with delicate notes to complete a sensory beauty ritual which is very beneficial for the skin.
We are 100% transparent in communicating the origin of the ingredients used in our formulas.
The packaging used is recyclable, reusable and/or comes from sustainable resources.
Three essential basics for daily facial care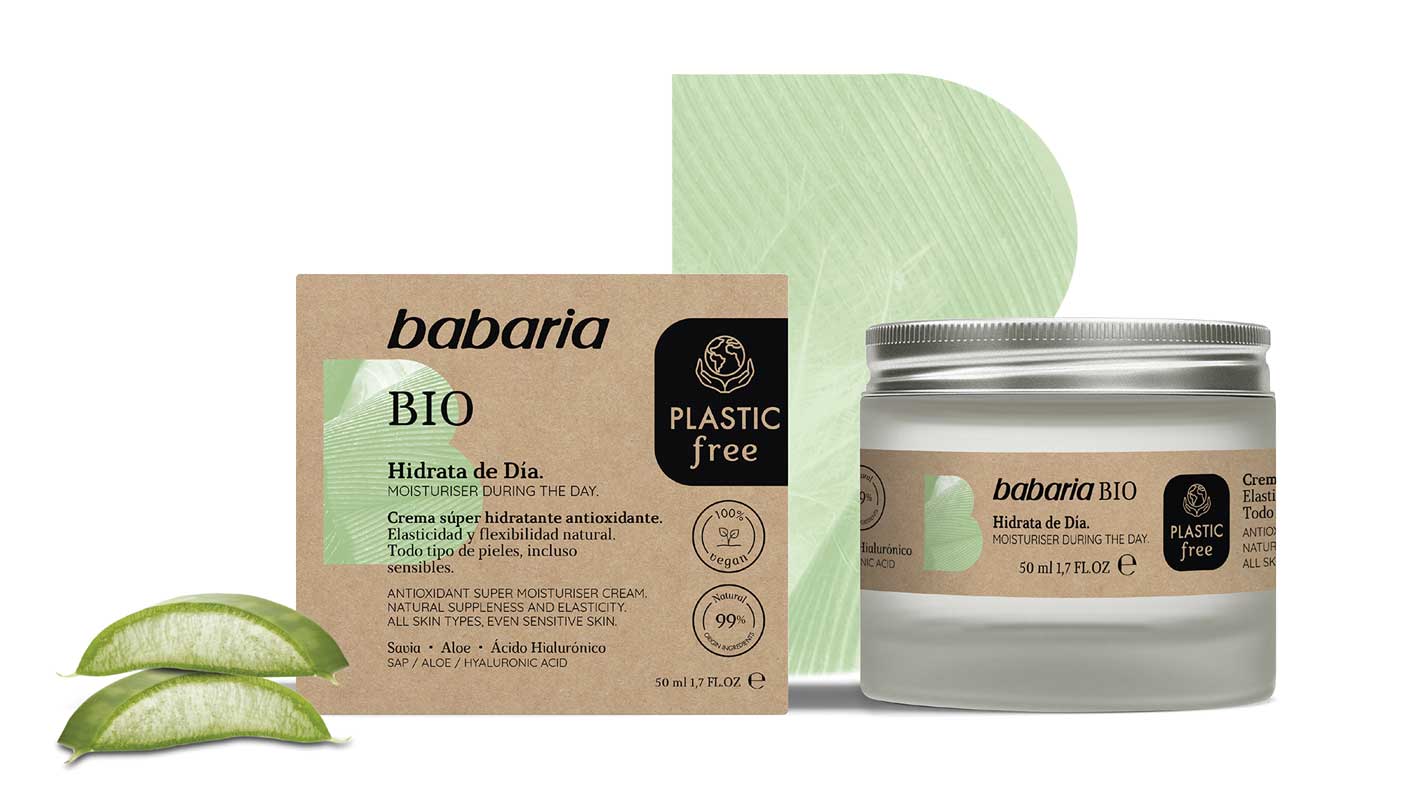 BIO | MOISTURISER DURING THE DAY
Antioxidant super moisturiser.
Natural suppleness and elasticity.
Daily skin hydration is essential. With a rich, super-hydrating complex containing Aloe, Sap and Hyaluronic Acid, Hydrate by Day provides the skin with natural suppleness and elasticity, restoring all its vitality.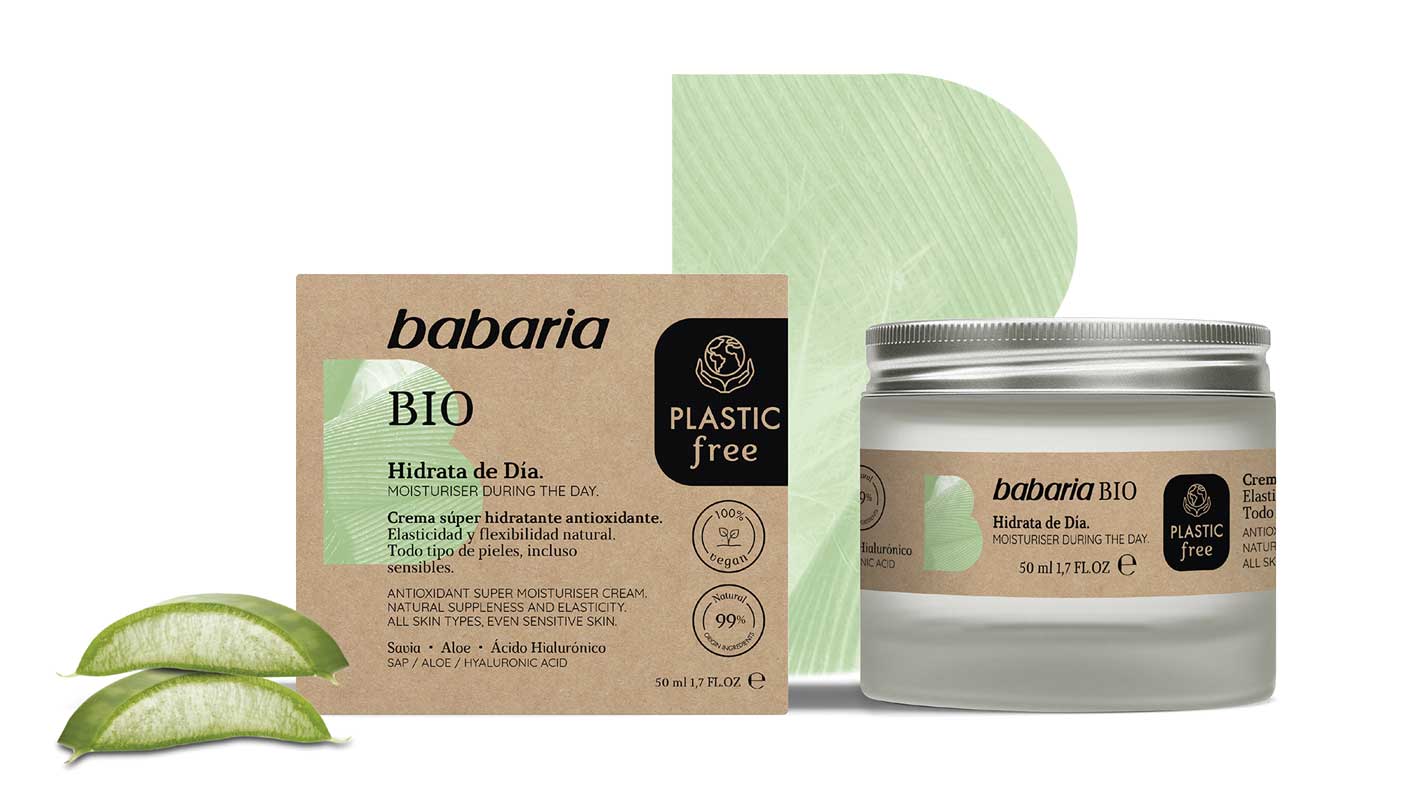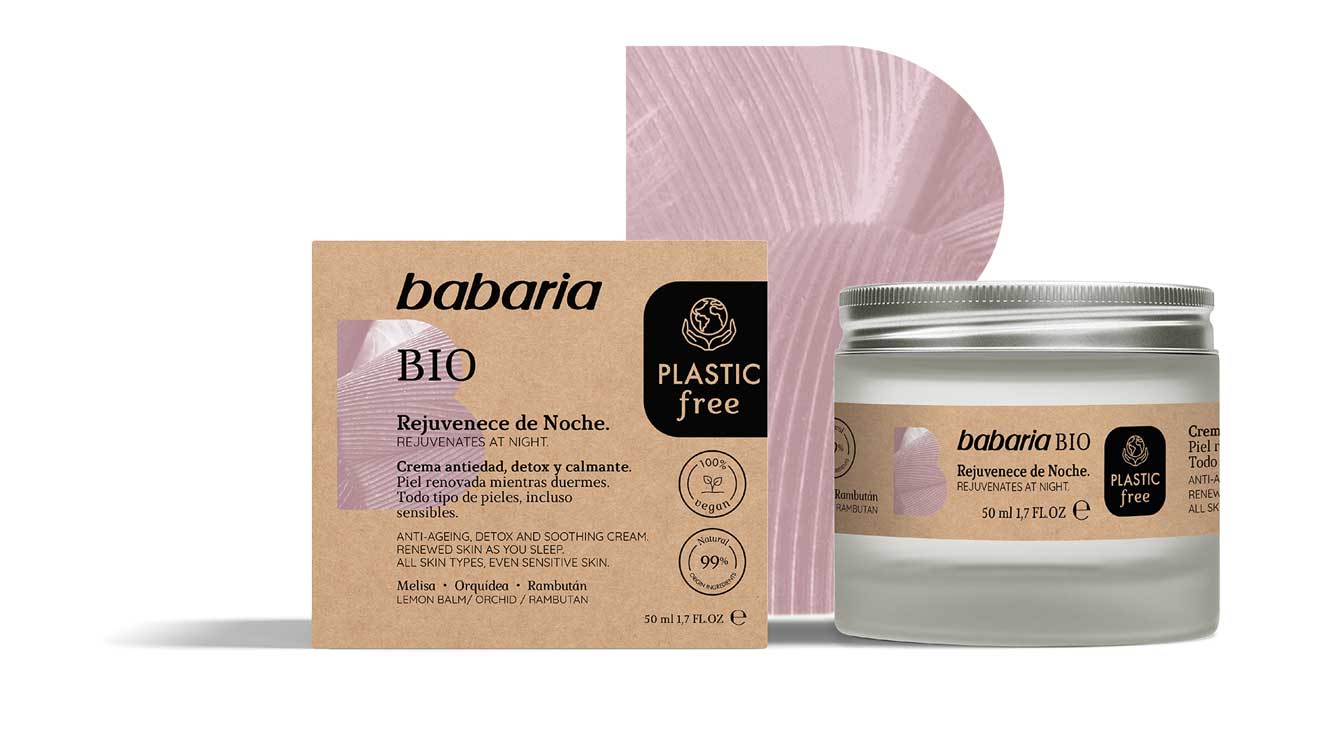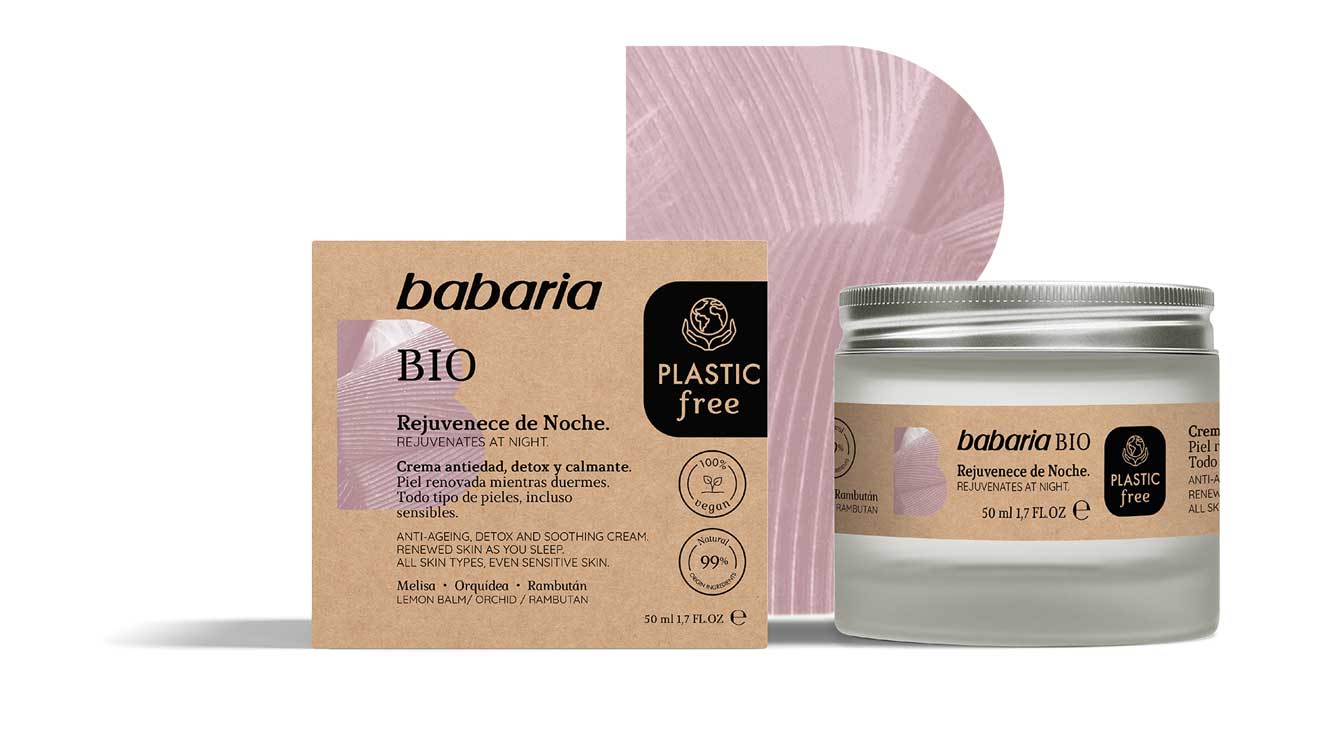 BIO | REJUVENATES AT NIGHT
Anti-ageing, detox and soothing.
Renewed skin as you sleep.
During sleeping hours, your skin needs to rest and recover from daily stress. Toxins are drained, elastin and collagen are synthesised, the pH is restored... Rejuvenate at Night, with Orchid, Lemon Balm and Rambutan, restores the skin while you sleep.
WE ARE TRANSPARENT
WE ARE TRANSPARENT




#plasticfree

A lifestyle, a new cosmetics philosophy