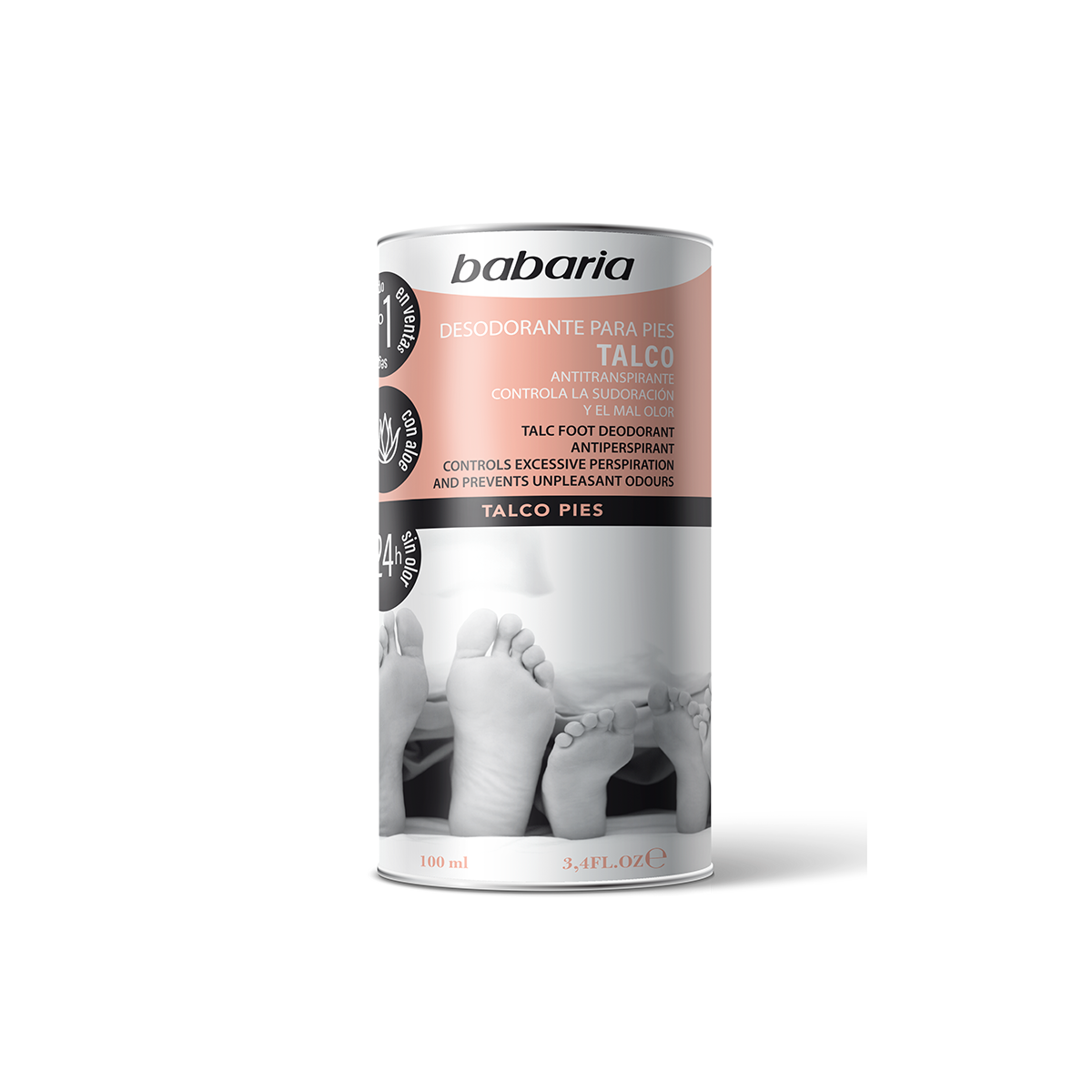 Talc foot deodorant that prevents excess perspiration and bad odours. Made with aloe vera to moisturise and care for the feet.
Directions for use
Apply the powder to the feet and between the toes. For greater efficiency, it can also be used in footwear.
Ingredients:
Talc, Zinc Oxide, Aloe Barbadensis Leaf Juice, Aluminum Chlorohydrate, Magnesium Carbonate, Parfum (Fragrance), Alcohol Denat, Isopropyl Alcohol, Sodium Benzoate, Potassium Sorbate, Aqua
*The current ingredients reflect the current production. Ingredients are subject to change, and those listed on the packaging are considered valid in each case.