Natural care, maximum protection
This is how we can describe our new Antiperspirant Deodorants
We would like to introduce our innovative range of more organic and protective Antiperspirant Deodorants Their fresh fragrances and natural ingredients will transport you to another world where you can enjoy caring of your skin thanks to the aloe, oat and cotton extracts, among many other active ingredients.

Their formulas combine natural ingredients, magnesium salts, anti-blemish active ingredients and prebiotics to guarantee the care and protection of all skin types, even the most sensitive.
Made with 81% natural ingredients
Antiperspirants, 100% vegan, alcohol-free, 48-hour action and glass bottle. Your underarms will always be cared for and protected!
Much more than a
Deodorant,

a specific

Antiperspirant

that takes care of your skin

In Spray or Roll On format, these eight Deodorants will help you to fight sweat and odour wherever you are. They keep the skin protected for 48 hours, are alcohol free and are 100% vegan. They will care for your underarm skin each day!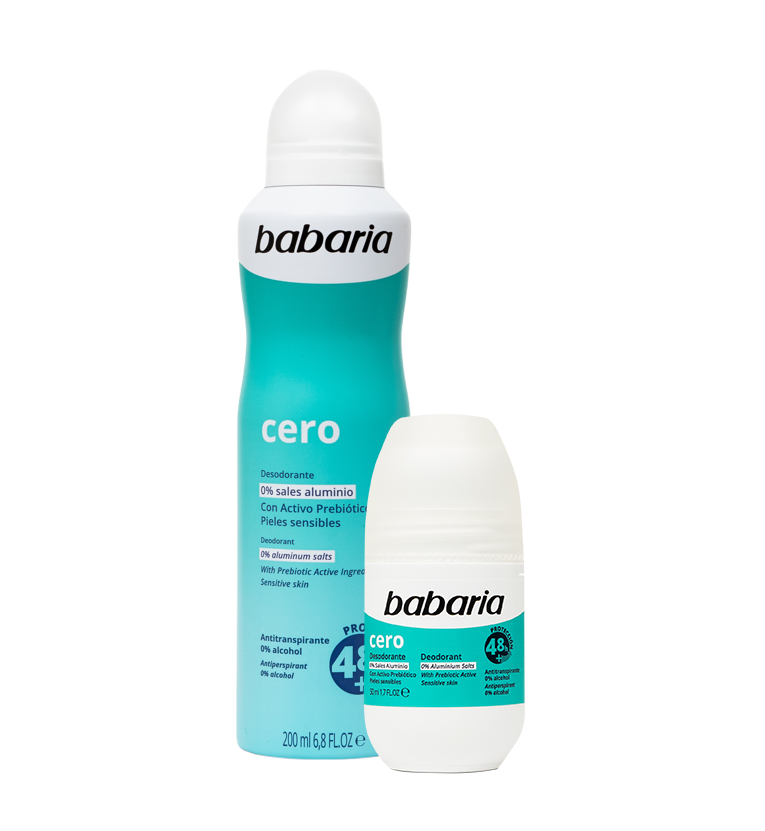 Zero Deodorant

For sensitive skins
Especially formulated for sensitive skins, it contains a prebiotic active ingredient that helps to protect the skin microbiota and stimulates the skin's defences. 0% Aluminium salts and alcohol!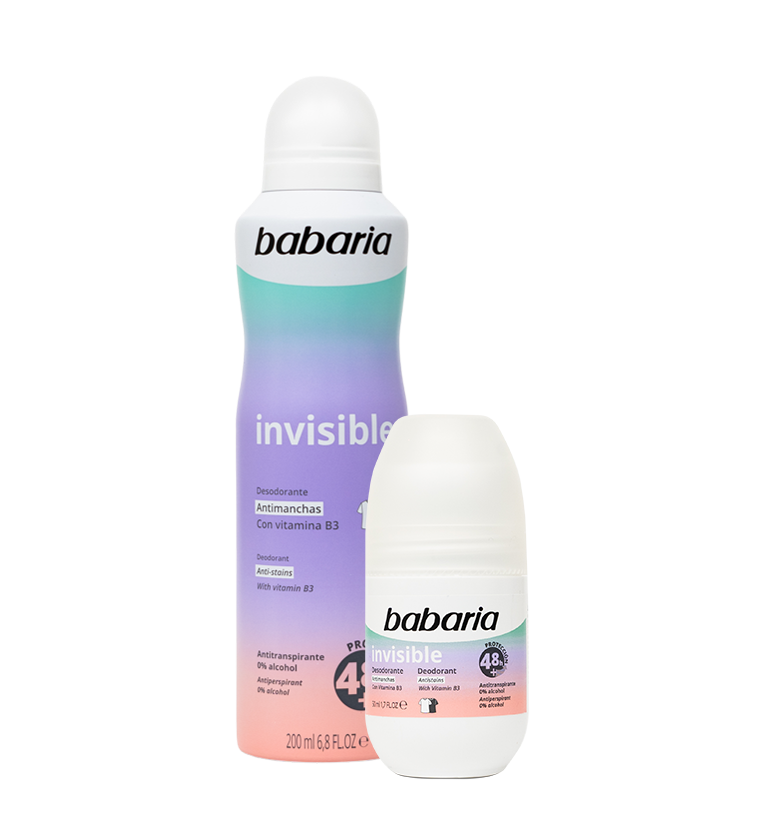 Invisible deodorant

Anti-blemish protection
Thanks to its concentration of Vitamin B3, it reduces skin blemishes and controls the production of sebum. Especially formulated to not leave any marks on your clothes!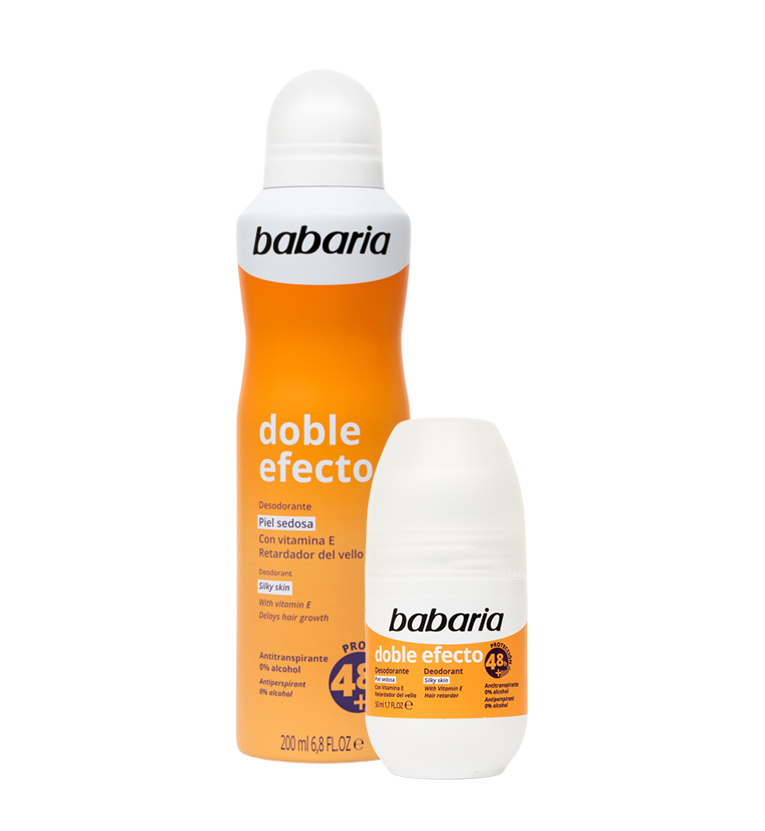 Double Effect deodorant

Silky smooth skin and hair growth retardant
Provides smoothness and delays hair growth. Two in one! It also contains vitamin E which acts as an antioxidant.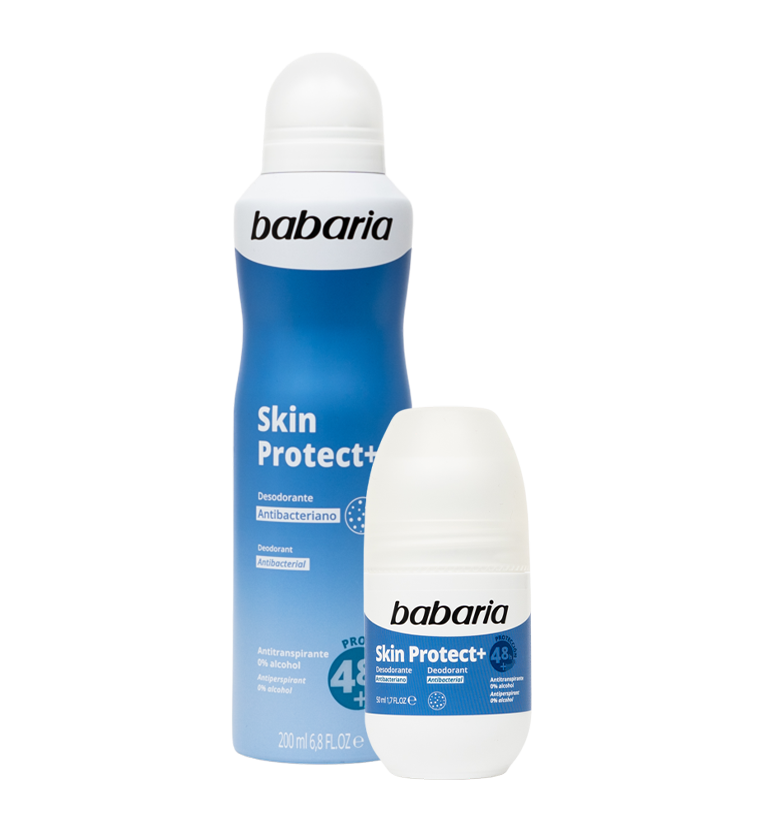 Skin Protect+ Deodorant

With anti-bacterial active ingredients, it naturally protects your skin from sweating and the bacteria that cause bad odours. Effective for 48 hours.
We take care of people and the planet by using recyclable bottles, aerosols and packaging.