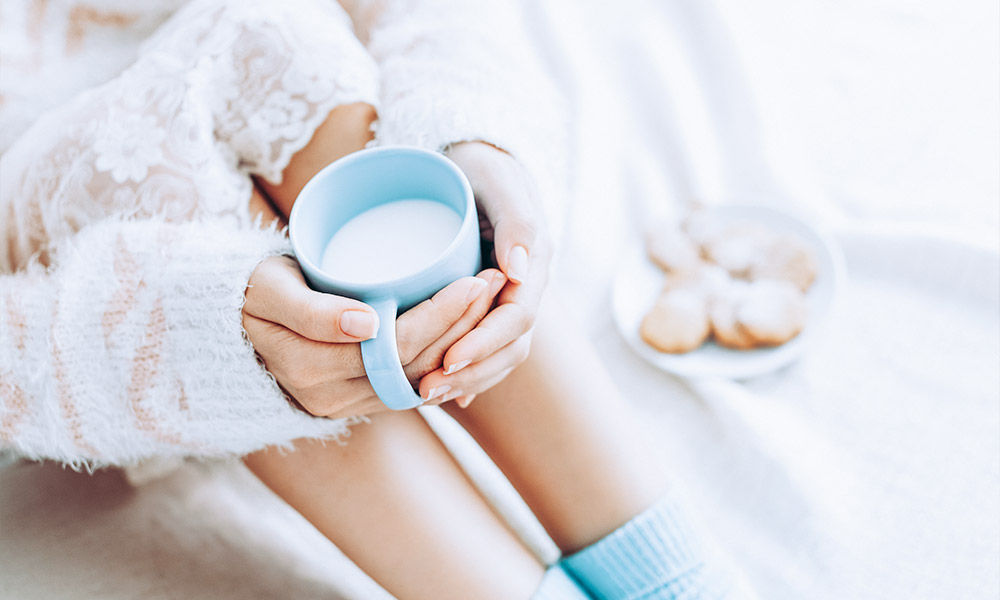 During the winter days, we protect ourselves from the cold weather with coats, scarves, gloves, and even ear cuffs! It is important to remember to have some good hand protective measures ready before we go out. Here are some ideas: 
Hydroalcoholic Gel
It is crucial to keep taking care of ourselves and people around us now more than ever. That's why we're offering a line of Hydroalcoholic Gels with light formula, fast absorption, and nice scents. Each one also has a special purpose; let's find out!
Aloe Hydroalcoholic Gel
It has soothing properties thanks to the Aloe and Jojoba. With a fruity scent, it will leave a refreshing sensation in your hands while toning them.
Get it in Gel or Spray presentation. It is 100% vegan!
Mineral Hydroalcoholic Gel
Hyaluronic acid is one of the most moisturizing ingredients. Our Hydroalcoholic Mineral Gel contains Minerals and Hyaluronic Acid, which will moisturize your skin while protecting it. Enjoy the fruity smell it leaves in your hands!
It's a 100% vegan formula; find it as Gel or Spray.
Cotton Hydroalcoholic Gel
Our Cotton Hydroalcoholic Gel will leave a silk touch on your hands, thanks to the Musk Rose and Cotton. With floral scent, your hands will smell of mandarin, green notes, jasmine heart and lily of the valley. 
Just apply it on dry hands and spread for 30 seconds. It's a 100% vegan formula; find it as Gel or Spray.
Vanilla Hydroalcoholic Gel
Perfect for dry skin! With Argan and Vanilla, our Vanilla Hydroalcoholic Gel has an excellent moisturizing and nourishing effect for those suffering from hand dryness. 
Enjoy its Vanilla scent with natural essential oils. It's a 100% vegan formula; find it as Gel or Spray.
Hand Cream
Whether it is in your backpack or purse, there's always room for our Hand Creams. With the perfect size to go anywhere with you and protect your skin from cold, dryness, etc.
Repair 360º Hand Cream
You've certainly heard of the natural properties of Ginger and Argan. 
Our Repair 360º Hand Cream combines both ingredients with Vitamin E to achieve intense hand care. 
It follows an intensive procedure to repair damaged skin, moisturize, and nourish it in deep.
Thus, it protects and softens the skin. Thanks to Shea Butter, it prevents skin irritation and soreness. It is 100% vegan and will add a fruity scent to your skin! 
Hand Cream with Cannabis Seed Oil
The Cannabis Seed Oil is obtained from the Cannabis plant seed and is rich in essential fatty acids such as Omega 3 and 6, Vitamins, Amino Acids, and it has antioxidant properties. 
This Hand Cream is perfect for sensitive skin; it nourishes and moisturizes your hands while leaving a well-being sensation on your skin. 
Apply on dry skin while massaging to spread the cream and help the absorption process. It is a 100% vegan formula!
Hand Soap
As soon as you get back home, our Hand Soap will always be there waiting for you. 
It will clean your hands while sharing its essential properties with your skin. Choose your favorite one!
Aloe Hand Soap

Aloe Vera has soothing, moisturizing, and regenerating properties. Together with Glycerin, our Aloe Hand Soap keeps the skin moisturized and protected. It will leave your hands smooth and soft! 100% vegan formula.
Musk Rose Hand Soap
Musk Rose Oil is rich in essential fatty acids such as Omega 3, 6 and 9.
Our Musk Rose Hand Soap is perfect for keeping your skin moisturized and protected. 100% vegan!
Coconut Hand Soap
Our Coconut Hand Soap is the result of the combination of Coconut Oil, Aloe Vera, and Glycerin. Three ingredients that provide softness and smoothness to your hands while nourishing and protecting them. 100% vegan!
We hope you find our tips helpful and that you always have products to protect your hands during the coldest and driest days of the year. Because the natural thing is to take care of ourselves!