Body Tips
New Babaria Hydroalcoholic Gels, the most natural care
21 Mar, 22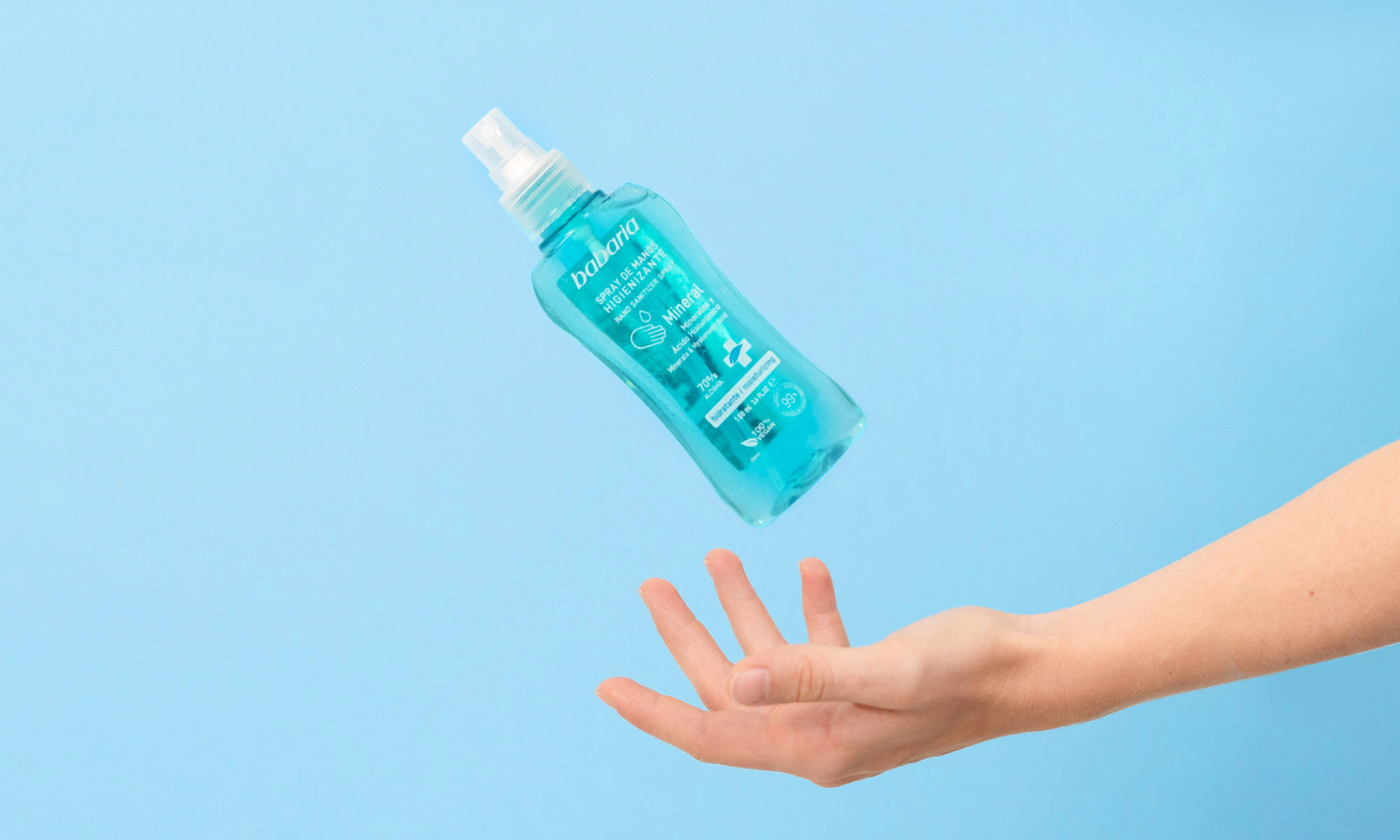 Do you realize it's now been six months since you started using hydroalcoholic gels on a daily basis? Using them protects your hands from potential viruses and bacteria that directly attack the body, making them an essential part of your hygiene routine..
However, although it's true that thanks to them, we can enjoy better health and keep unwanted illnesses at bay, using hydroalcoholic gels directly affects a very important part of our body: our skin. Extreme dryness, cracking and even burns caused by using them before sun exposure are the most common complaints experienced as a result of this new daily habit.
Protect, respect and care for your hands
At Babaria, we focus our activity on Natural Cosmetics, and we've worked hard to offer you a solution to these problems, which has resulted in our new Hydroalcoholic Gel range, developed with 70% alcohol.
With a light, fast-absorbing, no-rinse formula, this new range includes four varieties created with different natural ingredients, available in both gel and spray formats. After each use, you'll notice that not only are you protecting your body by eliminating infectious external agents, you're also caring for the skin of your hands without the need for moisturizing creams.
Four varieties, two formats and guaranteed protection
Although all our hydroalcoholic gels provide your skin with unrivaled protection due to their composition, it's true that each one has a different benefit, regardless of whether you choose the gel or spray option.
Discover what makes each one different and choose the best one for you!
Mineral and Hyaluronic Acid
Give your hands an extra moisture boost with the Hyaluronic Acid and Mineral variety, created with 99% natural ingredients. Its fruity scent with apple, geranium and pear will provide your hands with a clean, fresh fragrance.
These sanitizers also contain a complex of trace elements such as Zinc, Magnesium and Potassium, combined with the moisturizing power of Hyaluronic Acid, allowing your hands to stay hydrated after months of heavy use of aggressive hydroalcoholic gels.
Vanilla and Argan
If you've noticed the skin your hands becoming dryer every day over the last few months, this variety is perfect for you, since the combination of Vanilla and Argan provide the deep nourishment and moisture required by dry skin. Formulated with 99% natural ingredients, both the sanitizing gel and spray in this variety have a fresh, floral and woody scent, thanks to their natural essential oils. A truly nourishing experience for your hands.
Cotton and Rosehip
Now for the most floral variety of this new range: Cotton and Rosehip Hydroalcoholic Gel. Its formula with 98% natural ingredients respects the skin, providing a unique floral scent derived from a blend of mandarin, jasmine, ylang-ylang and lily of the valley. An incredible formula that'll help you get silky-soft hands after every application.
Aloe and Jojoba
With a fresh, toning action and made with 98% natural ingredients, this variety combines the soothing properties of Aloe with the moisturizing power of Jojoba. With fruity top notes, its fragrance leads to green notes, followed by a floral heart of jasmine, lily of the valley and rose over a sensual base of cedar, sandalwood and creamy musk. A freshness and moisture bomb for your skin.
Without doubt, there's plenty of choice! And remember, whichever variety you choose, in gel or spay format, always carry your sanitizer with you. Just rub it all over your hands for 30 seconds until absorbed by your skin.
This autumn, care for your hands wherever you are with new Babaria Hydroalcoholic Gels.