Body Tips
Three options for looking after your hands at home
21 Mar, 22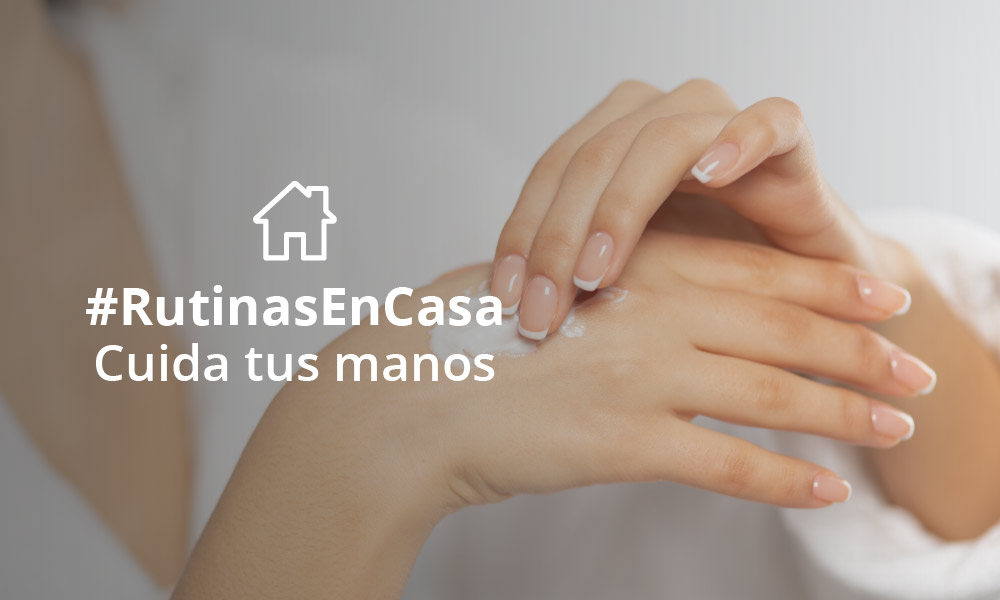 We're well aware that, due to the current situation, hand washing has become one of the most important parts of daily hygiene; not only when it comes to protecting your skin from dirt, but also as a preventive measure against contracting infectious diseases. However, by following expert recommendations and washing your hands more often every day, although you feel your skin is protected, it also looks irritated and damaged from using unsuitable gels or those containing excessive amounts of alcohol. At Babaria, we're aware of this, so we have chosen three product duos that will act like a balm for your skin during this period, while protecting against external agents at the same time:
1. Rosehip Range
Rosehip Oil is a compound that's well-known for being rich in essential fatty acids, specifically in omegas 3, 6 and 9, which are essential for all cell membranes, providing them with permeability and elasticity. This beneficial ingredient is present in our products in this range Rosehip Hand Soap and Rosehip Hand Cream.
Rosehip has a high water retention capacity, moisturising the skin through its occlusive properties and the structural changes that it induces in the stratum corneum. This means not only will you protect your skin by using the soap, but you will also enhance its hydration by applying the hand cream which, thanks to its composition, won't be washed away and will stay on your hands for longer. Try them now and enjoy soft and protected hands!
2. Aloe Vera Range
If you're following current hygiene recommendations, it means you're giving your hands extra care, washing them frequently to prevent and keep dirt and bacteria at bay. However, you'll have noticed that your skin is affected by these conditions, becoming much more cracked and dryer that normal. But don't worry, Babaria has the solution thanks to one of the most effective and beneficial agents for your skin: Aloe Vera.
This incredibly popular medicinal plant is a reference in hydration and healing properties, thus providing your skin with an instant regenerating effect, por lo que aportará a tu piel un efecto regenerador instantáneo in every wash. It's also the main ingredient of our Aloe Vera Hand Soap and the matching Aloe Vera Hand Cream; so you'll notice unparalleled skin repair with each use. Both products provide your hands with incredible softness thanks to their Glycerine content, a compound that retains moisture in the skin to keep it soft. Don't forget to care for and protect your hands every day and wash them as often as required. Thanks to the surfactant base of our Aloe Vera Hand Soap, the softness of your hands will increase instead of disappearing.
3. Coconut Hand Soap and Cannabis Oil Cream
Lastly, here's two products that may not contain the same main ingredient, but they do have properties which are more than beneficial for the skin of your hands.
Firstly, our Coconut Hand Soap with a nourishing main property thanks to its Coconut Oil content, which is rich in fatty acids. Also created with Glycerine, this hand soap provides your skin with the softness and smoothness required after each use. Furthermore, its surfactant base allows you to wash your hands countless times a day without damaging your skin. In addition, although our Coconut Hand Soap already has a moisturising effect thanks to its Aloe content, we suggest you complement it with our Cannabis Oil Hand Cream.
This cream has Cannabis Oil as its main ingredient, and is also formulated with essential fatty acids, omega 3 and 6, vitamins, amino acids and antioxidants. This beneficial oil, which originates from the seed of the plant, provides your hands with nourishment and moisture, leaving a feeling of relief, comfort and wellbeing on your skin. And if you're someone who doesn't like that sticky feeling left by conventional hand creams, you're in luck! Our Cannabis Oil Hand Cream is instantly absorbed, leaving your skin touch-dry so you can immediately carry on with your day-to-day life. Use both products and get long-lasting protection and hydration, perfect now that caring for your hands is essential and necessary.