Facial tips
If your skin is trying to tell you something, listen!
29 Jun, 22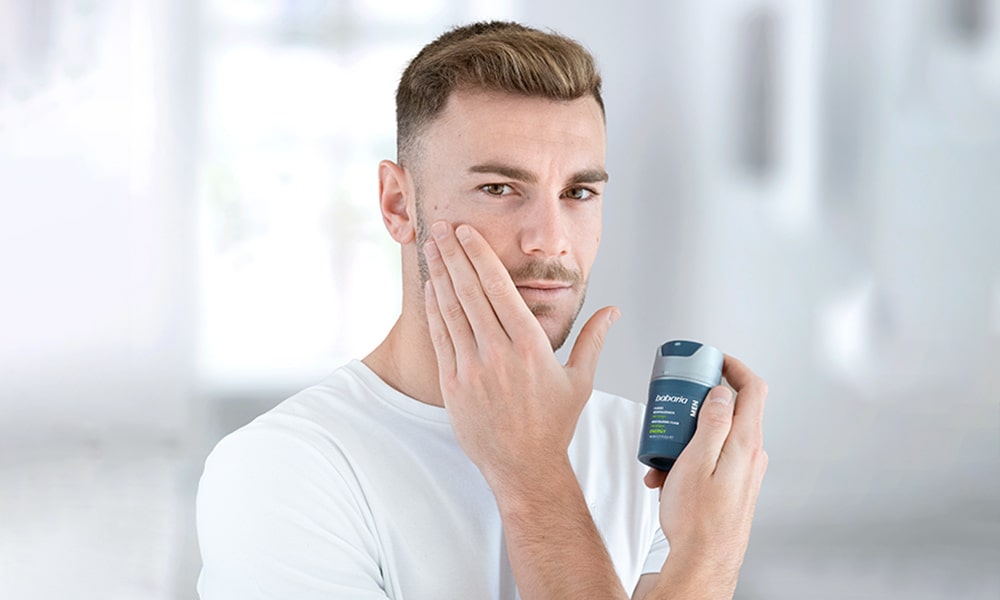 Dark circles, wrinkles and acne are just some of the signs that your skin needs some TLC. Stress, fatigue and a poor diet can all cause the skin to deteriorate, which is why we're increasingly aware of the importance of self-care and healthy living. Today we want to give you some tips on how to keep your skin looking young, healthy and radiant!
New Men's Facial Line
Signs of fatigue and signs of aging are two very different concerns that require targeted care. That's why our new Men's Facial Line is formulated with specific products for every need. Cannabis Seed Oil, Hyaluronic Acid, Vitamins C and B3, and Caffeine are some of the active ingredients that we've combined to achieve the most effective results.
Skinage Men
Because age is just a number! Formulated with Hyaluronic Acid, Vitamins C and B3, and Cannabis Seed Oil, the Skinage Men line helps reduce facial wrinkles and dark spots.
Skinage Men Antioxidant Serum
With stimulating and anti-aging properties, it revitalizes the skin and protects it from pollution.
Men Skinage Eye Cream
Combats dark circles and puffiness while providing hydration and elasticity to the eye contour area.
Men Skinage Moisturizing Cream
while controlling sebum secretion. Thanks to its antioxidant effect, it also protects the skin from blue light emitted by electronic devices.
Energy Men
Revitalizing action for your skin! Featuring Cannabis Seed Oil, the Energy Men line combats fatigue and revitalizes the skin.
Face and Eye Serum
Energizes, improves hydration and provides elasticity to the skin. It also has stimulating, anti-puffiness and anti-dark circle properties!
Men Energy Revitalizing Fluid
Formulated with Cannabis Seed Oil and Caffeine, it keeps the skin soft, supple and hydrated.